From the amazing Lunara! Please check out her blog here for more wonderful creations!
! I DID NOT MAKE THIS SPRITE, LUNARA MADE IT !
And then here are my matching portraits featured earlier in my blog: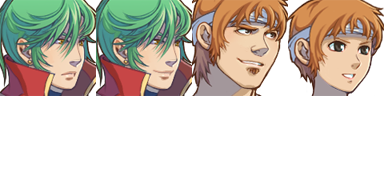 ~~~
Credits: Lunara for the sprite, myself (Jalen) for the portraits.
Apologies for the capslock and red letters, but I really need people to know that I'm not responsible for all but like...a SINGLE sprite in this blog. Please, please remember that! Do not credit me for the sprites! I AM BUT A PORTRAIT AND FACE ARTIST OTL Sprites are above me at the moment until I practice more!